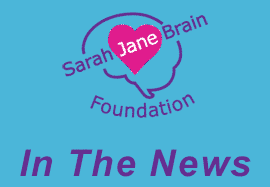 The Brain Injury Association of America says traumatic brain injury is the leading cause of death in the nation's children and adolescents, and Idaho State University's Institute of Rural Health is working with a national awareness group to change that statistic
IRH researchers and the Sarah Jane Brain Foundation are hosting a town hall meeting to discuss brain injury risks and prevention Wednesday, May 18, 3:30 to 5 p.m., at the Joint School District No. 2 Service Center Auditorium, adjacent to the ISU-Meridian Health Science Center, 1311 E. Central Drive in Meridian.
On average, 564,000 American teens and children seek emergency medical care for a brain injury every year, said IRH senior research associate, Russell Spearman. Some 62,000 people age 19 and under are hospitalized each year with a brain injury, and many die.
Spearman says the meeting is for anyone who wants to learn more about pediatric brain injury, including parents, community leaders, health professionals and athletic coaches.
Speakers will include representatives from the New York-based Sarah Jane Brain Foundation, a national organization whose members have been traveling the country this spring to speak about pediatric acquired brain injuries and what communities can do about them.
A pediatric brain injury includes trauma caused by a blow to the head, shaken baby syndrome, a traffic accident or the result of a brain tumor or illness, according to the Foundation.
For more information about the May 18 meeting, call the IRH at (208) 373- 1769.